Executive Team
Herman Lebersfeld - Co-Chairman of the Board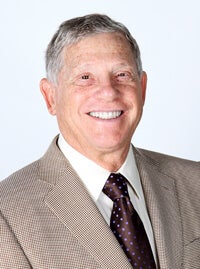 Herman literally grew up in the lighting business. His crib was above the first Capitol Lighting store on Springfield Avenue in Newark New Jersey. He started working when he was 8 years old assembling 5 light brass lighting fixtures for inventory. He worked in the Newark first in the warehouse, then learning how to hang and display lighting fixtures, and finally on the sales floor helping customers. There was never any doubt that he would work in the family business. His father, Arthur, was a visionary and innovator in the industry. He expanded the operation building bigger and bigger stores. When Herman graduated from Lehigh University and married Adele Schafman he went to work in the East Orange store. Recognizing the population shift to the suburbs, Herman helped design and build the largest lighting and home furnishings showroom in East Hanover, New Jersey in 1976. The Eatontown, New Jersey store was built in 1977, Paramus in 1981, Boca Raton, Florida in 1980. Herman has worked and managed most every store during his career. His latest vision to be realized is the new concept store in Stuart, Florida. It is a smaller store with a limited selection of lighting fixtures, lamps and accessories. The customer is guided making their choices by sitting next to a sales associate with Capitol's internet site on a large flat screen. Herman and his wife Adele live the cold months in Florida and the hot months in NJ. He has two boys (Ken and Eric) active in the business and a daughter (Joan) who also does some Capitol marketing. He has 7 grandchildren and loves to think that they will also come into their family's business one day.
Max Lebersfeld - Co-Chairman of the Board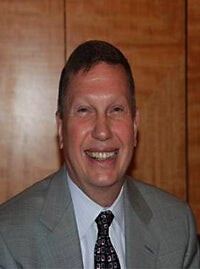 Max Lebersfeld was born in Newark in 1946 and raised by his parents, Rose and Arthur, in South Orange, graduating from Columbia High School in 1964. He received a BA from Lehigh University in 1968. Upon graduation, he joined his father Arthur and brother Herman at Capitol Lighting. Max spent his first years at Capitol overseeing the initial phase of computerization. He continued to be point man for in-house data processing until 2009. Max also supervised finance and accounting for Capitol. In the forty-two years Max has worked at Capitol, it has become recognized as one of the nation's leading retail lighting specialty chains and lighting e-tailers. In 1973, he married Debbi Lowenstein. Debbi and Max have three children, Jason (33) and Brian (28) who are two of the fourth generation Lebersfelds working at Capitol. Son Daniel (30) is an attorney.
Ken Lebersfeld - CEO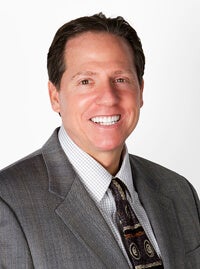 Ken Lebersfeld, CEO for Capitol Lighting and 1-800Lighting.com, is a member of the fourth generation of the Capitol Lighting family. Ken joined his Grandfather, Father and Uncle in the family business immediately after his graduation from Emory University Business School. Ken has held just about every position in the Capitol lighting organization. During summers he worked in the warehouse and electrical shop. He has been a sales person, store manager and buyer. He pioneered Capitol's first fully integrated computer system combining POS, A/R, A/P and Inventory management. Ken has been involved in sales initiatives and training programs. He is proud to have recently assumed the Chief Executive role. He is even prouder of his role as father to his two amazing daughters. He is thrilled to have the opportunity to work with his Wife, Father, Uncle, Brother, Cousins and many more adopted family members in the Capitol Organization.
Eric Lebersfeld - President/CMO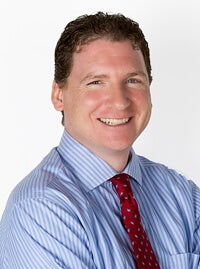 Eric Lebersfeld, President and Chief Marketing Officer for Capitol Lighting and 1-800Lighting.com, is part of the fourth generation of Capitol Lighting's family retailing tradition. He has held numerous positions during his 23-year tenure with the company including assistant store manager, store manager, assistant buyer and vice president of marketing. Combining his keen sense of marketing with his long experience in multiple capacities on the sales floor, Eric successfully tackles the many challenges facing retailers and e-tailers today by creating innovative and profitable solutions. Eric graduated with honors from Emory University where he received his Bachelor of Arts degree in Economics. Additionally, he earned his MBA in Marketing from Columbia Business School. When not working feverishly to make the world a "brighter place", he enjoys an active family life with his wife, two young children and one lovable Labradoodle. He also enjoys a competitive game of tennis or racquetball and has a passion for video creation.
Jason Lebersfeld - VP/CTO/COO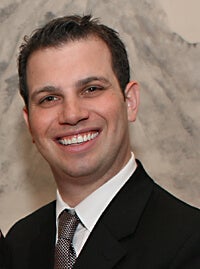 Jason Lebersfeld holds the titles of Vice President, Chief Technology Officer and Chief Operations Officer for Capitol Lighting and 1-800lighting.com. As part of the fourth generation of Capitol's family retailing tradition, he oversees all of the company's systems, networks and communications. Jason joined Capitol officially in 1998 as assistant store manager of the East Hanover showroom and associate buyer for the New Jersey showrooms. Additionally, Jason held the position of Internet Coordinator during the start up of Capitol Lighting's website www.1800lighting.com from 1999 - 2003. Jason's experience dealing with all of Capitol's employees and additional 3rd party partners allows him to maintain and manage the systems that the organization runs on. Jason graduated from Lehigh University with a Bachelor of Arts degree in Political Science and a minor in History. Jason lives in New Jersey with his wife and three young children. He is an avid fan of professional sports and art and design.
Brian Lebersfeld - VP/eCommerce Development Manager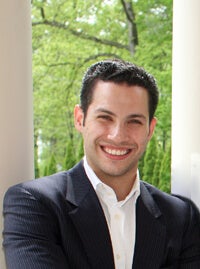 Brian Lebersfeld, Vice President and Ecommerce Development Manager for Capitol Lighting and 1-800Lighting.com, is part of the fourth generation of Capitol Lighting's family retailing tradition. Upon joining the family business and realizing the growth potential in the online market, Brian was tabbed to create and develop Capitol Lighting's online retailing website, 1-800lighting.com. Pulling from his vast product knowledge in the lighting industry, sales experience in Capitol Lighting showrooms and understanding of online retailing and its ever changing platforms, Brian has created a strong presence for Capitol Lighting in 21st century retailing, ensuring that the family business will successfully be passed to the fifth generation. Brian graduated from the University of Pennsylvania where he received his Bachelor of Arts degree in Psychology. When not straining his eyes working with source code and database changes, Brian enjoys the city life in New York City with friends and his "cuter-than-Eric's" Portuguese Water Dog, Bentley.