Showroom Locations
Fort Lauderdale, Florida
If you are in the Sunshine State and visiting Fort Lauderdale lighting stores, Capitol Lighting's showroom should be at the top of your to-visit list of lighting stores. You will discover inspiring designs at our new showroom here. From traditional to transitional, mid-century to modern, let our lighting experts guide you to the perfect lighting that complements your style, completes your home and will make your stay in the Sunshine State feel even lighter and brighter.
Capitol Lighting's showroom here in Lauderdale is the premier destination for the best lighting fixtures. We specialize in bringing you the top lighting designs from more than 300 designer brands, including Nora Lighting, Beach Lighting, and Quoizel. With more than a million lighting fixtures and accessories available in stores and online, we have a selection of ceiling fans, bath and vanity lights, track and rail lighting that is beyond compare. You can also see and touch our dazzling array of table and floor lamps, chandeliers and pendant fixtures. In addition, we carry a big inventory of home decor, furniture and mirrors that will match our lighting products in style and quality.
Not sure where to begin? For some, our huge selection of lighting and home decor products can seem a bit overwhelming at first. No worries. Our highly trained staff of lighting professionals can help you determine the perfect lighting fixtures and fans that fit your style and budget. Whether you live in a condo or a house, they will be happy to confer with you over the phone or in person to help you make the best selections for your home. In addition, our lighting experts are available for an in-home consultation and assessment. Stop by the showroom or call to schedule your appointment.
We have several other showrooms in South Florida, if you live here or happen to be visiting the area. These include our
Boca Raton showroom
and our
Palm Beach Gardens showroom
. You'll enjoy the same gracious service and eye-opening selections at these locations as in all our other stores.
You really can't go wrong here. We offer a 110 percent price match guarantee on what you purchase, so it's a waste of your time to shop around for a lower price. In addition, our easy returns policy means you will most definitely be satisfied with the items you purchase from us.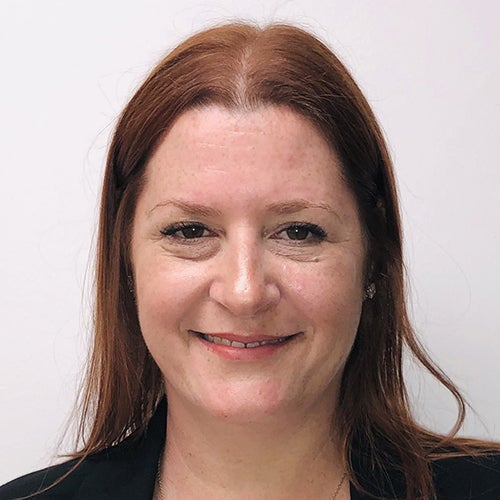 Meet The Showroom Manager
Stacey Abrams
Stacey has held numerous leadership positions in retail for many years. Having moved from Long Island in 1994, she has thrived in the South Florida luxury retail market. She brings her passion for decorative products and customer service to our Fort Lauderdale showroom every day and she loves leading her team of lighting experts. During Stacey's free time, you will most likely find her enjoying sports of all kinds or indulging in delicious food with her dogs by her side.
At Capitol Lighting's Fort Lauderdale Showroom, our certified lighting specialist provides technical acumen as well as design tips for properly lighting your home. From technology to technique, your local lighting expert is here to answer any questions you may have when it comes to exterior and interior home lighting. Please feel free to give our Fort Lauderdale Showroom a call at 954-780-8230 and get a jump start on your lighting project.